In order to meet England's target goal of recycling 50 percent of household waste by 2020, Leicester is cracking down on illegal dumping and waste site vandalism. Some credit is given to concerned citizens. However, Leicester's plan to charge residents for recycling bulky waste might potentially decrease the recycling rate.
Fly-tipping in the West End
Leicester's West End is known as a dumping ground for unwanted rubbish. Fly-tipping is such a prominent issue that a Facebook group is helping to expose massive household waste disposal on the city's streets.
Some landlords are dumping items like cookers and mattresses in order to avoid paying to legally dump trade waste. Students and residents do not pay for this service. Leicester City Council views fly-tipping as a crime and will prosecute as evidence allows.
A Case of Illegal Dumping
In November 2016, Leicester Crown Court took decisive legal action against two men caught illegally dumping silt and trade waste into surface drains near the West End's Bede Park. The men pleaded guilty and paid £13,000. Uncontrolled trade waste remains an issue, but it is one that Leicester officials take quite seriously.
Vandalism
While fly-tipping is certainly still an issue in Leicester, destructive dumping is only part of the problem. In September, The Mountsorrel Recycling and Household Waste site was vandalised by unknown intruders. Large rubbish compactor machines were severely damaged by the vandals, shutting the facility down for 11 days.
New Dumping Fees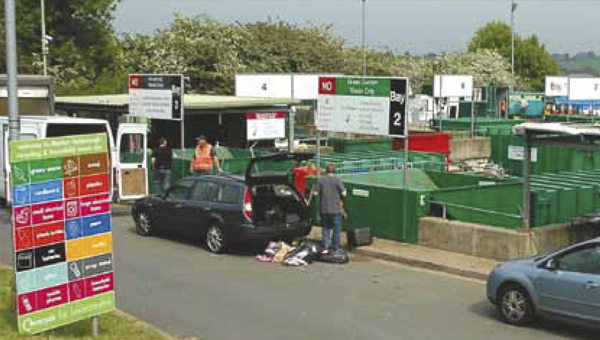 Since May of 2016, new fees are implemented at all Leicestershire Recycling and Household Waste Sites. A charge of £3 per unit or £3 per tub is now applied to anyone dumping concrete, rubble/hardcore, ceramics, glass, and plasterboard and gypsum products. A charge of £10 per sheet or tub is now applied to anyone dumping cement bonded asbestos. Charges can only be made using a credit or debit card.
The implementation of charges for dumping services has some worried that fly-tipping in Leicester will increase. However, research cannot link an increase in dumping charges to a surge in fly-tipping. Stoneygate ward city councillor Lucy Chaplin is worried that fly-tipping is increasing in her area and that the city will have to pay the bill for illegal dumping, as each fly-tip clean-up costs roughly £34.
Both citizens and city officials are concerned that fly-tipping will increase in 2017.