Commercial Waste Disposal for Leicester & Leicestershire

At Map Waste we provide a wide range of waste management services tailored specifically for business needs. We can provide clearance, waste disposal equipment and wheelie bin hire for any commercial premisis, whether it be a small shop or larger complex, we have the staff, equipment and fleet to deal with all of your waste removal needs.
We are able to offer collection either daily, fortnightly or at a regular interval to suit your business and all our bins come with no rental charges to make the process as simple as possible.
Our equipment includes the following (Sizes shown are approximate and for guidance only)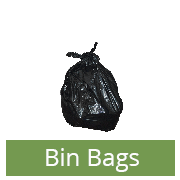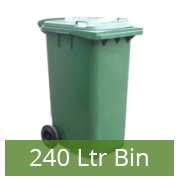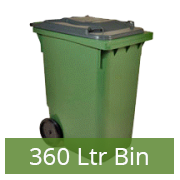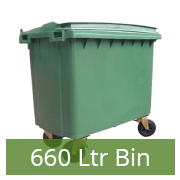 Bin Bags
General household size bags – Bags not supplied
240 Ltr Bin
Approx 3-4 Bags
Height 1062 mm
Width 577 mm
Depth 715 mm
360 Ltr Bin
Approx 5-7 Bags
Height 1098 mm
Width 601 mm
Depth 880 mm
660 Ltr Bin
Height 1465 mm
Width 1370 mm
Depth 770 mm
1100 Ltr Bin
Height 1370 mm
Width 1082 mm
Depth 1082 mm
Our Waste Collection Vehicles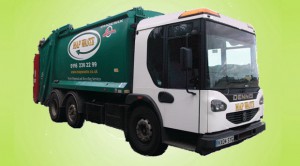 Our fleet of waste collection trucks will empty your bin at an agreed (approximate) time, at regular intervals from your premises. The bins should be filled with household or business refuse as agreed. Waste will be removed and taken to a local recycling depot.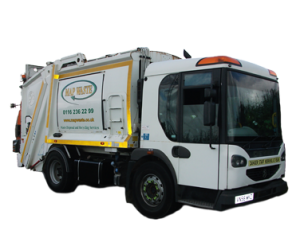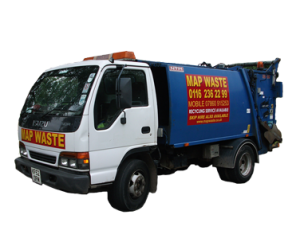 Domestic Waste Disposal Services
We also provide a range of solutions for domestic waste disposal. Our equipment also includes 240 litre, 360 litre, 660 litre and 1100 litre bins – all collected at regular intervals from around Leicestershire.