Posted
22nd December 2016
If you're feeling a little overwhelmed with clutter, Christmas can seem even more daunting. However, planning a good clear out now will help when Santa brings the Christmas presents!
Here are 4 steps to a good house clearance:
1: Give yourself at least a weekend!
Be ruthless and take your time sorting through everything.
2: Categorise your stuff
You will find old toys and unwanted books or electricals, which could be loved by family or friends, sold to help your Christmas budget, or really help your local charity shop. Label where you'd like to send these items, and put them aside.
3: Order your waste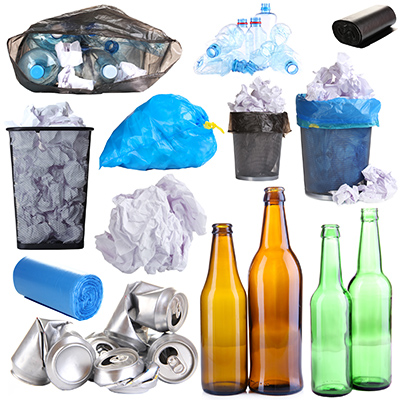 When you've got down to things that can't be sold or reused, you need to decide how to get rid of the remaining waste. It will save time later on if you separate out your waste into different categories, such as:
Small electrical items
Cardboard and paper
Glass
Textiles and clothes
Scrap metal (eg, broken sports equipment)
These categories are used at most recycling centres in the U.K., so your waste is now ready for recycling.
Unfortunately, DVDs and CDs cannot be recycled, so cut them up and bin them if they can't be used by someone else.
4: You have several options for getting rid of your waste.
Use a waste removal company: Especially if you have a lot of items, a firm can remove waste quickly and without hard-labour on your part. They may buy your re-usable goods off you, too.
Firms with vans will arrange the removal and disposal of your waste, so you don't need to worry about getting access to recycling centres.
Hire a Skip: Think carefully about how much you have to throw away, since you mustn't overfill the skip!
Take it to a recycling and waste centre yourself: you will need your own vehicle, or if you hire a van, remember to get permission to bring it to the recycling centre in advance.
Check the facilities of your local centre online, to make sure they can take your waste. Find out which is your local waste disposal site in Leicestershire.
Recycling centres will have separate facilities for recycling different types of waste, so as you categorised your waste earlier, now you simply take your waste to the right container. Always check with staff if you are unsure where to leave your waste.
Now with your clutter gone, you can relax and enjoy the festive season!