It seems that everywhere you turn, there is a serious problem regarding illegal waste dumping. Indeed, in the United States there are countless examples. Unfortunately, illegal waste dumping is also a serious problem in the United Kingdom and worldwide as well.
Just consider some of the following examples:
Illegal Dumping Site in Hertfordshire
500 tons of illegal waste popped up overnight at an area in Hertfordshire. Although the location was originally known for being a former factory site, the land was supposed to be set aside for regeneration. However, the London Hemel Hempstead site was home to waste products such as broken furniture, hazardous building materials, and even household waste and poisonous plastic. Investigators uncovered a number of items containing asbestos and had to wear protective clothing in order to safely clean up the site. The asbestos was moved to a safe site by a highly trained waste management professional with the use of an excavator.
Alappuzha, India Leads the Way with Responsible Waste Management
One of the cities that is leading the way in waste management is actually in what many would consider a third-world country. Alappuzha is located in India, which is in the grips of a serious waste management problem. However, Alappuzha has adopted a novel approach to helping manage the waste their residents produce. Instead of devoting precious resources to landfills and driving nearby residents to complain, they have developed a new strategy called "My Garbage, My Responsibility." They placed on emphasis on recycling and composting, and now the landfills in India are dropping by the day.
Officials in Rockford, Michigan Continue Their Investigation into Old Tannery Waste Disposal
Michigan waste management officials recently uncovered some questionable waste management practices by a Michigan-based tannery firm. They are now expanding their efforts to 75 sites within the state because of the reckless practices that Wolverine Worldwide used in order to waterproof their shoe products. Currently, there are 26 sites that will require further testing. Officials continue to concerned about the tap water supply in many of these areas and they have gone on record encouraging individuals in the affected areas to buy bottled water as a safety precaution.
Waste management – a global issue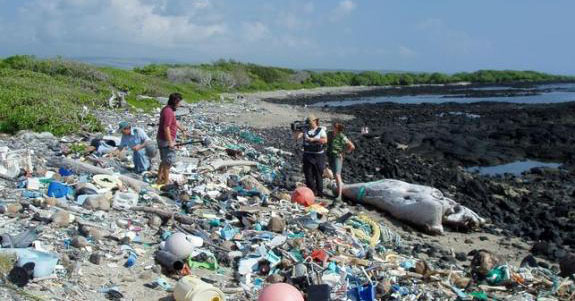 As you can see, proper waste management is a worldwide issue. These sites in the U.K., India and the American State of Michigan all have one thing in common: either sheer laziness or the lust for the almighty dollar caused many deleterious effects to our environment. It is up to us to fight these abuses and others we might encounter in the future.